e-BOOK
A CISOs Guide to Meeting Critical Business Demands While Securing the Organization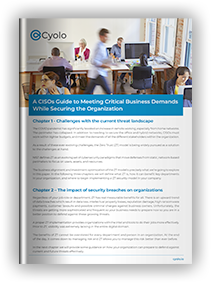 COVID-19 significantly boosted an increase in remote working.
CISO's face a tougher challenge than ever these days. The threat landscape has increased exponentially, security teams are forced to work within tighter budgets, and meet the demands of all the stakeholders within the organization.
The Zero Trust (ZT) model is being widely pursued as the solution to the challenges at hand. In this e-book, we explore the business alignment and investment optimization of the ZT model.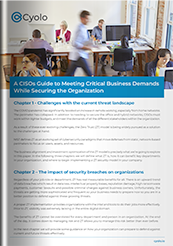 The e-book covers
Challenges with the current threat landscape
The impact of security breaches on organizations
The next generation of secure connectivity
How to implement ZT effectively