How to Stop Ransomware Attacks with Zero Trust Access
The average cost of a ransomware attack in 2021 was $1.85 million, and as we enter 2022, attacks are continuing to escalate in both scale and sophistication.
IT & security teams are often overwhelmed by the wide array of tools, technologies, and processes at their disposal to combat ransomware.
In this on-demand webinar, guest speaker David Holmes, Forrester Senior Analyst, joins the Cyolo team to discuss practical ways to prevent ransomware attacks in your organization this year.
Key topics include:
Recent breaches & the current threat landscape
How to identify the 'weakest link' for ransomware attacks
The connection between 3rd party risk and ransomware
How to reduce your organization's attack surface
How zero trust access stops ransomware from spreading
Practical steps for how to easily implement zero trust to stop the next ransomware attack
About the Speakers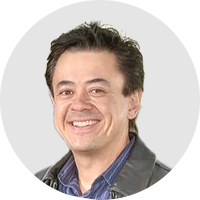 David Holmes
Senior Analyst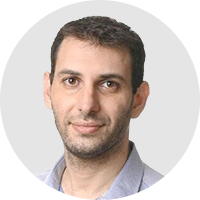 Dedi Yarkoni
CTO and Co-founder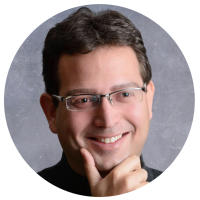 Noam Green
VP of Product

David Holmes is a senior analyst at Forrester, advising security and risk professionals about strategy, architecture, and Zero Trust. His coverage includes security architecture (Zero Trust edge, SASE, microsegmentation, Zero Trust network access), network security controls (firewalls, automated malware sandbox analysis, IDS/IPS), distributed denial-of-service (DDoS) protection, DNS security, and encryption of data in transit. He helps security leaders plan Zero Trust implementations, select cybersecurity controls, and understand new mitigation technologies. David has presented at industry conferences like RSA, Infosec Europe, and the Australian Cybersecurity Conference. He has written regularly for industry magazines on cryptography, malware, and the security community.
Dedi Yarkoni is CTO and co-founder of Cyolo. Prior to Cyolo, Dedi worked as the Cyber Lab Research Team Leader at GE Digital and the Application Security Technical Program Manager at AWS. He is also a certified ethical hacker and a veteran of the Israeli Navy.
Noam Green is VP of Product at Cyolo. He joined the company after holding multiple executive positions in a variety of cybersecurity companies, including Forescout Technologies and Check Point. With more than 20 years of experience in the industry, Noam is a true evangelist of cybersecurity.