Sponsored Research Report
The State of Industrial Secure Remote Access (I-SRA)
A new OT/ICS report from Takepoint Research shows challenges are plentiful when it comes to securing remote access for industrial enterprises.
The report surveyed OT, engineering, and cybersecurity professionals to better understand the concerns around I-SRA.
Key findings from the research include:
Allowing third-party access is the primary driver for needing secure remote access

Most companies have more than 11 remote users connecting to their industrial environment each day
The biggest concerns around remote access are threats to operational safety and Advanced Persistent Threats (APTs).
Download the report now.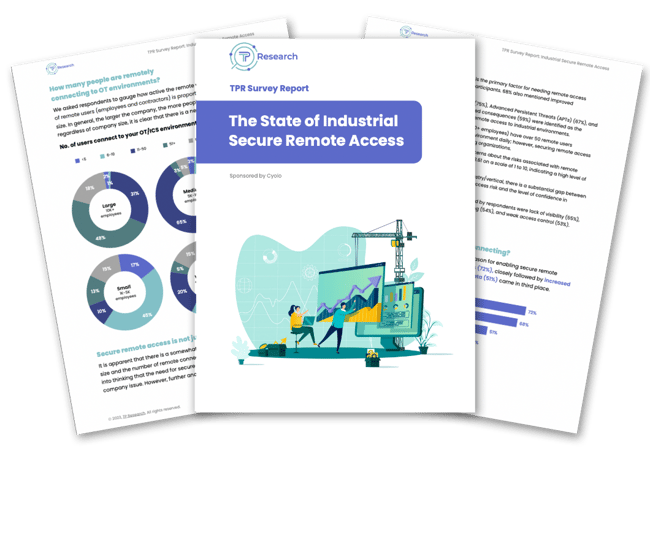 About Cyolo
Too many critical assets and systems remain exposed because traditional secure access solutions are unable to protect the high-risk access scenarios and legacy applications that power modern business operations.
Founded by a former manufacturing industry CISO and two ethical hackers, Cyolo was created to solve the challenge of securely connecting high-risk users, including remote workers and third-party contractors, to mission-critical applications within every kind of environment (on-premises, on IaaS platforms, and hybrid).   
Cyolo is setting a new standard for secure remote access by providing the only trustless zero-trust access solution and giving organizations visibility and access control over the users who leave them most exposed to risk.